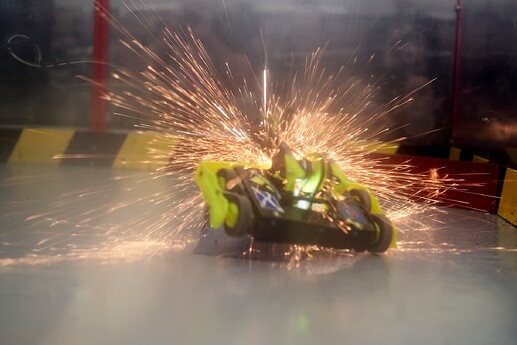 BBB BEETLE BRAWL 2024 - ANNOUNCEMENT!
Event page: fb.me/e/4RXDft7CB
Spectator Tickets: hdfst.uk/e99301
One massive beetle event down, time to focus on the next! 2024 brings our annual Beetle Brawl tournament, held again at St Michael's Centre, on February 17th.
If you're familiar with this event, it'll come as no surprise to you that we're again dedicating a corner of our bracket to University teams - encouraging new roboteers to catch the bug! If you are a student that would like to take part, make sure you've get in touch with us for access to (or you are already part of) our Inter-Uni Discord Server, where we will open signups very soon. These will close by the end of 2023.
The national slots will be available on a lottery system, 1 entry per team on Wednesday 3rd January between 7-8pm. Successful entries will be notified by 9pm and will have 24 hours to pay their £15 entry fee to help us cover venue, event and arena costs. We will also notify a list of reserves - our February event tends to have a higher rate of drop out than usual so even if the competition has filled, putting your robot down as a reserve is very worth it!
Any questions, please feel free to get in touch.
BBB xo