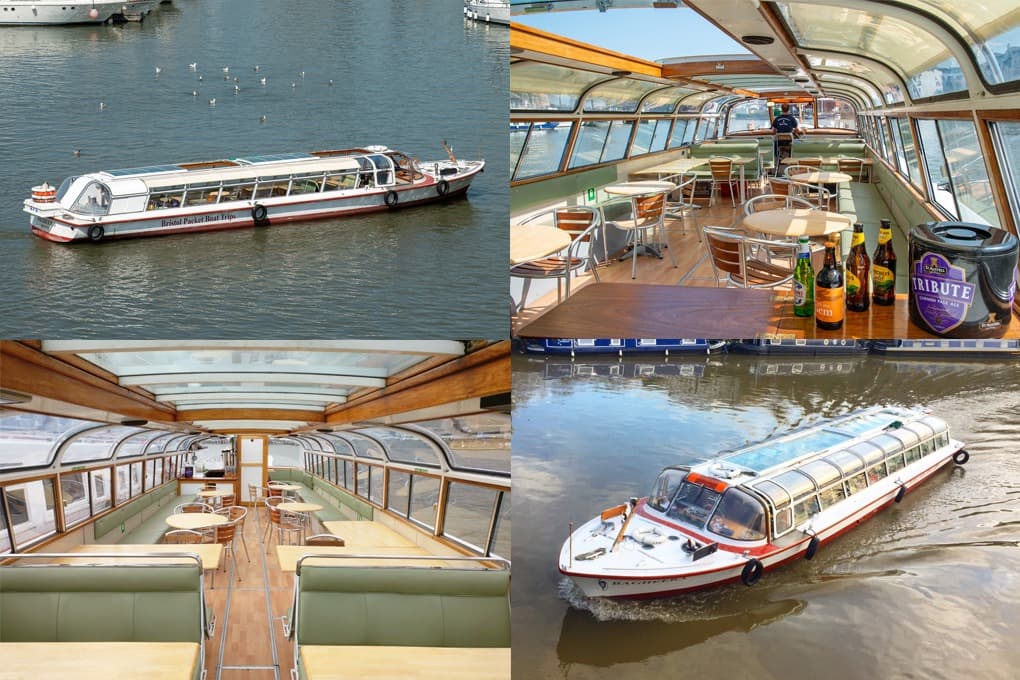 **Tickets/Sign up: bbb.gd/signup **
On Sunday 25th June at 1.30pm we host our first ever event on a moving boat, with super limited spaces.
You will be able to join us for 3 hours on a boat cruising Bristol's Floating Harbour and the River Avon upstream, departing from Bristol Packet Boat Trips on Gas Ferry Road next to Brunel's SS Great Britain. The boat has a licensed bar, WC, covered seating and we'll of course be bringing our antweight arena along for the ride!
If this all sounds like your bag, we'd love for you to come along! Get a ticket/sign up at bbb.gd/signup. Only those with tickets may board!
Ant Rules: Bristol Bot Bucks:
In the interest of maintaining a fairly casual, relaxed and interesting antweight atmosphere, we will be running a format where you may challenge any other competitor (who has not yet agreed to another fight), in the interest of winning Bristol Bot Bucks!
You may challenge any other roboteer to a battle:
Each competitor puts 1 of their 3 Bot Bucks into the prize pot for each match, and the winner takes both.
If you are challenging someone with more Bot Bucks than you, they cannot reject your challenge without forfeiting a Bot Buck to you.
If you are challenging someone with less Bot Bucks than you, they are permitted to reject your challenge with no consequence.