For BEVs on Saturday I had plans to do some new fun sillier things with

Grab Crab (a different weapon module

, that was less sweaty after last years tryhardery…)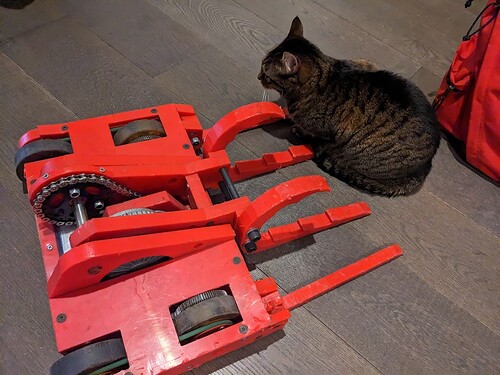 Here pictured with my cat, demonstrating excellent ground game

Lack of time or rather poor planning has got the better of me, so instead I'll come back to Grab Crab later in the year - plans for toothed belt drive and returning to trusty bike tyre is the main bit. Hoping for a full combat event to get more crab chunks torn out!
Instead today I nicked the drive system and shoved it in ol' Crabsolutely Clawful (born May 2018, so nearly 5 years old to go with 5 years of BBB in April!)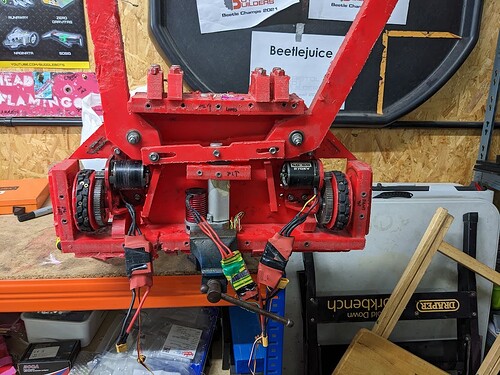 It's full of holes and gashes, nothing is at all straight, but it's somehow still in one piece. Rewired it all up, and surpringly the brushless linac is still going strong, no idea how the gearbox hasn't given up in there. May make some plastic forks (mandibles?) before Saturday but otherwise it drives and hugs so send it!