2024 marks 10 years since my first build, the very first Mr Snappy. It's been a few years since I've done a Snappy, when I said I wouldn't revisit the idea again, but having reset my mindset on robots (eg: screw tryharding, have fun and build cool), I've been having thoughts about how I would design a modern version, thinking about using more bop! design language and combining with something similar to Blip. Spent a few hours committing some ideas to cad last night after work.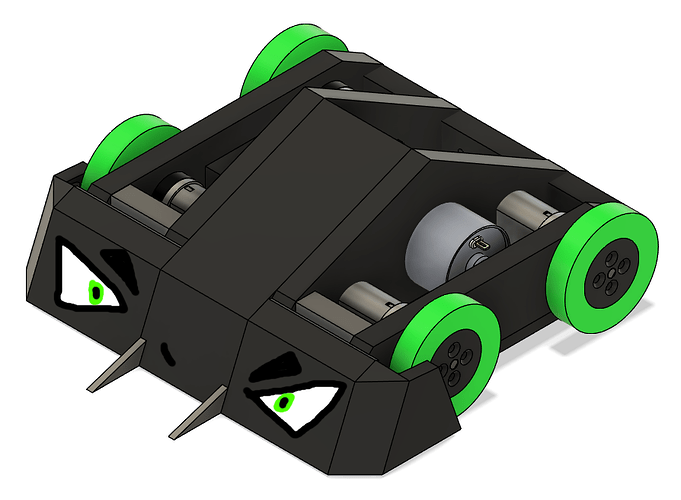 This version was a hastily adapted bop! cad, just to see what I thought of the idea before, a little later…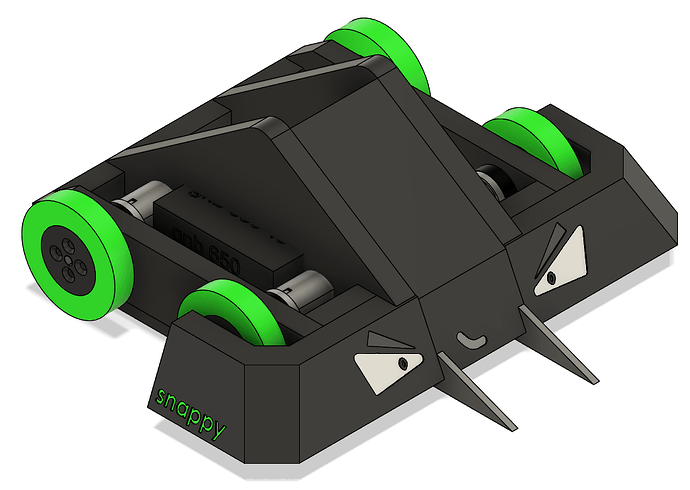 Starting from scratch to make sure all the dimensions are as suited as possible.
Still very much a rough draft and may not ever happen as I'm having so much fun with bop! but thought it'd be fun to keep a log of where it goes, if it goes.