I'm not 100% where this idea came from, it maybe just popped into my head formed one day in the shower (After watchign RotatorR nmaybe!), but i've had a week off work doing up the house so between bouts of wallpapering and painting, i've CAD'd up this little fella, got it printed, wired up and electricaly working.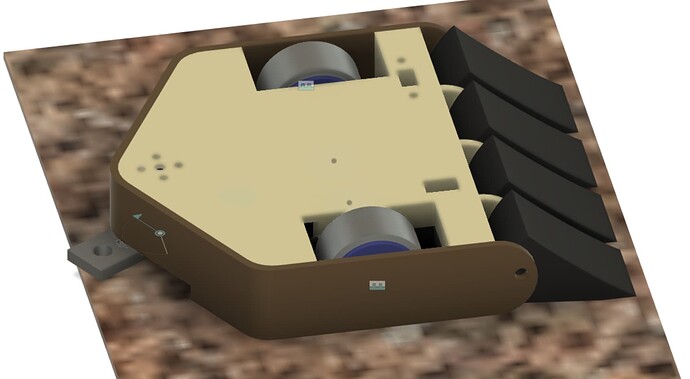 The insides are a little tight, but it's probably fine.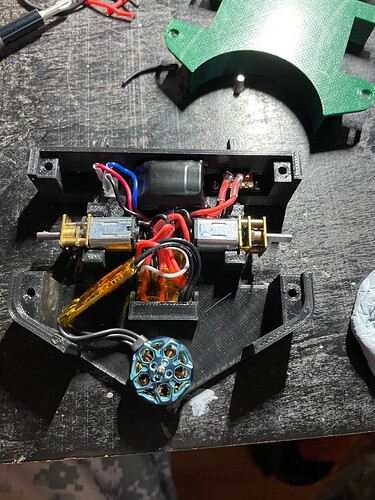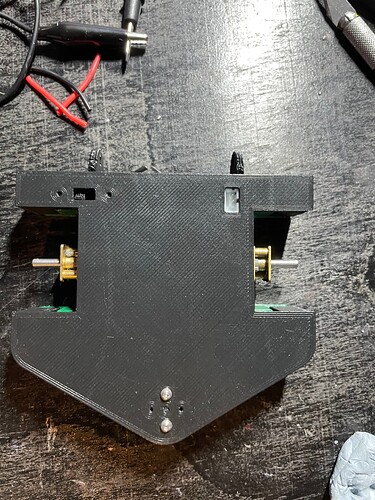 The wheels are setting now, and wedges being tested at various angles and mounts. Looks pretty fun, i've never driven a horizontal / undercuter yet!
Basic idea is to lead with the TPU wedgelets on the front, then do cool spinny undercuts as and when. Hopefully at SCAR next month